The education and empowerment of youth are priorities that have dominated Justin Trudeau's professional and personal life. His work with a large number of diverse organizations and levels of government keeps him travelling extensively to help ensure that Canada is prepared to meet the challenges and responsibilities its future holds.
Justin Trudeau was the keynote speaker at the 2008 Ecological Action Conference in Markham.
Severn Cullis-Suzuki has been active in environmental and social justice work since kindergarten. In 1992, at age 12, she delivered a powerful speech, at the closing plenary session of the Rio Earth Summit, for which gained worldwide attention. Since Rio, Severn has given numerous speeches to schools and corporations, and spoken at many conferences and international meetings worldwide. Often speaking on the necessity of redefining our values, acting with the future in mind, and on listening to children, she is passionate about encouraging young people to speak out for their future.

Severn Cullis-Suzuki was the keynote speaker at the 2009 Ecological Action Conference in Aurora.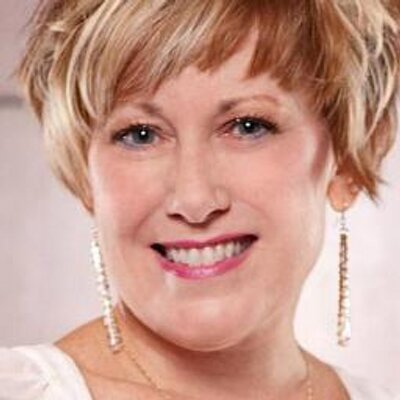 Cathy Nesbitt is a Worm Advocate and Founder of Cathy's Crawly Composters. Through inspirational story telling and an incredible sense of humour, Cathy has raised the level of awareness about environmental conservation. Cathy's thought-provoking style of speaking inspires individuals to take action and do something. Over 50,000 students have seen her presentation! Cathy has spoken on vermiculture at provincial and national conferences. She has also been featured in a variety of media including print, television and radio.
Cathy Nesbitt has been a workshop speaker at many YENYR conferences and was the lunch speaker at the 2009 Ecological Action Conference in Aurora.
From someone who has seen earth from a unique perspective, up high in space and from underwater as well as a scuba diver, Dave Williams gives his thoughts on the importance of the effects of human habitation, the history of the human condition and our approach to planetary stewardship.
Dave Williams was the keynote speaker at the 2010 Ecological Action Conference in Markham.
While spending summers in the Arctic and spending Winters in the Antarctic, Geoff Green takes students from around the world to a once in a lifetime journey to the Earth's poles. The stories from this social entrepreneur and adventurer provides youth a great understanding and respect for our planet's global ecosystem, and the inspiration to protect it. He continues sharing his experience through his founded organization, Students On Ice.
Geoff Green was the keynote speaker at the 2011 Ecological Action Conference in Vaughan.
Currently an assistant professor at York University, Dr. José Etcheverry has worked at the David Suzuki Foundation in the Alternative Energy Task Force organized by BC Premier Gordon Campbell. He also has experience working with World Council for Renewable Energy, Canadian Renewable Energy Alliance, Mexican Electricity Research Institute, and the Global Environment Facility in Washington DC. His current academic research is focused on renewable energy technology transfer, innovative training techniques, knowledge mobilization, climate change and energy policy.
Dr. José Etcheverry was the keynote speaker at the 2012 Eco Youth Forum in Markham.
With his trademark high energy level, humor and positivity, Matt Tod has an exceptional ability to connect personally with young people in his presentations and workshops. He relates his teachings to what is happening in the world today – in the media, pop culture, and at home – understanding this helps youth better retain the information and apply EI skills to their personal lives. His passion for the science of emotional intelligence has allowed him to apply these theories in his personal life with great success. This clearly translates into his work with youth and their everyday issues.
Matt Tod was the networking speaker at the 2012 Eco Youth Forum in Markham.
Emily Hunter, the daughter of Robert Hunter (first president of Greenpeace) is an environmental advocacy journalist that reports from the frontlines of environmental issues and activist movements. Emily has sailed around the world on activist ships with Sea Shepherd helping to save animals and fighting against climate change with 350.org. She has worked as the eco-correspondent for MTV News Canada and the eco-blogger for THIS Magazine. Currently, Emily's first book has been published called The Next Eco-Warriors, an insider's look at the new wave of environmental activism.
Emily Hunter was the end note speaker at the 2012 Eco Youth Forum in Markham.